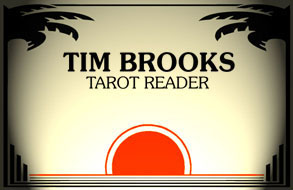 ---
I am often asked which Tarot books and decks of Tarot Cards I recommend for those keen to learn the royal path of the Tarot. Here are a few suggestions.
Start with the traditional A.E.Waite Tarot Cards known as the RIDER WAITE Tarot Deck (ISBN 0-913866-13-X), published by US GAMES SYSTEMS INC. (These cards are in a bright yellow box if you see them in a store). The symbolism on the cards is rich and most books reference this deck, so this must be your first serious deck (you will need several!)

When you are more experienced I would try the CONNOLLY TAROT DECK which I find works exceptionally well for questions about relationships (ISBN 0-88079-437-2), published by US GAMES SYSTEMS INC. Please note that the deck I recommend is the 1989 version with Temperance on the box cover. There was an update in 2006 and the box has the Queen of Swords on the cover, sadly the update has somewhat ruined the deck in my personal opinion changing the backing and darkening the pictures, such a shame. As of 2015 you can still obtain the older version by looking around.
Joan Bunning has recently brought out a book to compliment her Online Tarot Course, which is an excellent book to get you started reading the Tarot for yourself. It is called 'Learning The Tarot' (ISBN 1-57863-048-7).
'Seventy Eight Degrees of Wisdom' by Rachel Pollack (ISBN 0-7225-3572-4) contains 350 pages of really good information, well worth taking the time to read.
I have a fond spot for 'The Complete Book Of Tarot', by Juliet Sharman-Burke (ISBN 0-330-28974-8) which was where I first read the 'Fool's Journey'. This is an excellent introductory book (watch out for the mis-alignments on pages 60-62 though).
'Understand The Tarot' by Jocelyn Almond and Keith Seddon (ISBN 1-85538-087-0) is still my invaluable starter reference for reverse Tarot card interpretation.
If you can get a copy then 'Tarot' by Joseph D D'Agostino (ISBN 0-87728-819-4) published by WEISER gives great insight into the Tarot major arcana symbolism.
Tim's answers to frequently asked questions about Tarot »
Back to Tarot Reading by Tim Brooks »
---
Copyright © 2015 Apricotsunset Ltd