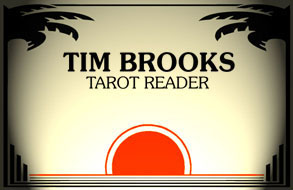 ---
I offer three specific "remote&quot tarot reading services:
Full Readings - A detailed 12 month forecast with all major events highlighted and additional spreads conducted to give as much information on these as possible. Plus up to six individual questions with a separate spread for each. Readings can be recorded on CD (or I can send you MP3 voice files) or on a USB stick and returned by post (air mail if you are outside the UK). The cost for this reading is £35 GBP on CD (or I can send you MP3 voice files), £40 on a USB stick and I am quite willing to type the reading (email or post), but due to the extra time needed the cost is £40 GBP.


12 month Forecast - If you would just like the forecast for the year ahead, then this is £25 GBP on CD/MP3 voice files or £30 GBP on a USB stick or if typed/emailed. Let me know if you have any particular things you would like me to look out for.


Short Readings - Up to four questions answered using individual spreads and returned, typed, either by post (air mail for outside the UK) or e-mail. The cost for this reading is £15 GBP.


Commercial Readings - These readings are to assist with business decisions rather than personal questions. Please contact me for more details if you are considering a commercial tarot card reading.
I also offer a range of personal tarot services if you are in the Hants/West Sussex region of the UK ranging from private tarot readings to personal, one-on-one tarot card coaching sessions - or appearing at Fetes, Fayres or any kind of party!

More details about Tim's in-person Tarot services »
Please note that the readings are all confidential and no copies are kept of the CD/USB's, voice files or e-mails.
---
e-mail me: timbrooks[at]apricotsunset.com »
Please include the following in your correspondence:
Please let me know in the email which of the readings you would like and what your questions and areas of interest are for me to focus on. I will ask you for any specific information that I feel I need to answer your questions.
I can discuss the payment options with you. Basically they are cheques (from a UK bank only), bank transfer, PayPal.
Personal tarot services available in the Hampshire & West Sussex area »
Back to Tarot Reading by Tim Brooks »
---
Copyright © 2021 Apricotsunset Ltd