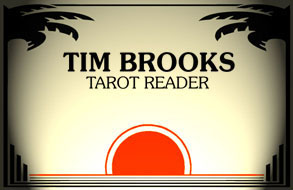 ---
I offer three specific "remote&quot tarot reading services:
Full Readings - A detailed 12 month forecast with all major events highlighted and additional spreads conducted to give as much information on these as possible. Plus up to six individual questions with a separate spread for each. Readings can be recorded on CD or on a USB stick and returned by post (air mail if you are outside the UK). The cost for this reading is £30 GBP on CD, £35 on a USB stick and I am quite willing to type the reading (email or post), but due to the extra time needed the cost is £35 GBP.
12 month Forecast - If you would just like the forecast for the year ahead, then this is £20 GBP on CD or £25 GBP on a USB stick or if typed/emailed. Let me know on the booking form if you have any particular things you would like me to look out for.
Short Readings - Up to four questions answered using individual spreads and returned, typed, either by post (air mail for outside the UK) or e-mail. The cost for this reading is £15 GBP.
Commercial Readings - These readings are to assist with business decisions rather than personal questions. Please contact me for more details if you are considering a commercial tarot card reading.
I also offer a range of personal tarot services if you are in the Hants/West Sussex region of the UK ranging from private tarot readings to personal, one-on-one tarot card coaching sessions - or appearing at Fetes, Fayres or any kind of party!

More details about Tim's in-person Tarot services »
Please note that the readings are all confidential and no copies are kept of the CD's, voice files or e-mails.
---
Either by post: Tim Brooks, 82 Brook Gardens, Emsworth, Hampshire, PO10 7LL, UK

or complete our secure online ordering form »

or e-mail me: timbrooks[at]apricotsunset.com »
Please include the following in your correspondence:
Name and Address including ZIP/Post code &Country
Any personal details you feel will help me make the reading more personal for you. Suggested minimum information is your name, sex and approximate age
Any specific questions or areas you want me to address
Form of Payment - Cheque, Mastercard, VISA, Visa Delta
Cheques must be from a UK bank. For card payment please use the secure booking form to protect your details. For card payment please detail: card type, name of issuing bank, number, expiry date, CSC number, plus name and initials as it appears on the card.
Back to Tarot Reading by Tim Brooks »
---
Copyright © 2014 Apricotsunset Ltd