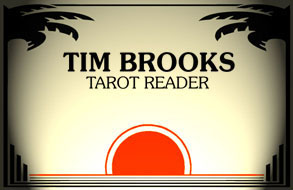 ---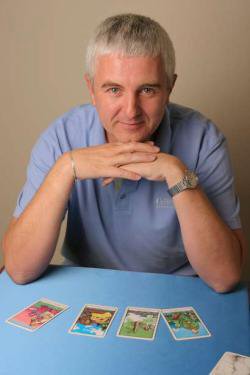 If you live in or around the Portsmouth, Chichester area of the UK south coast and would like a reading we can do it face to face, in fact if you live in this area then why not make it a party and I can come and do readings for your friends as well!
These readings are tailored to what you would like me to focus on.

The most popular is a 12 month forecast by month which takes 40 minutes and costs £25.
Add a few questions, this takes 1 hour and costs £30.
Add lots of questions, this takes 1.5 hours and costs £40.
If you just have some specific questions we can do that instead. As a guide 40 minutes is £25 and an hour is £30.
All readings are recorded on CD which I supply or you can have them on a USB stick, bring your own or add £5 for one of mine.

You can visit me in Emsworth for your reading or I can travel to you. If you live outside a 25 mile radius of Emsworth then I make a small charge for my mileage. Appointments are available during the day, most evenings and weekends.
• 15 minute readings focussing on your main area of interest or specific questions. This short reading is best for "burning issues" or trying out Tarot Readings. This reading is not recorded. The minimum booking number is 8 (typically maximum 18 unless it's an all day event). The cost is £5 per person.

• 40 minute readings allow me to either conduct a 12 month reading, giving you a month by month summary of what is likely to happen in the next year, or to focus on several individual questions and look at them in depth. These readings are recorded on CD or USB stick which I supply. The minimum booking number is 3 with a maximum of 6. The cost is £25 per person, but please note that if it is a full booking on the night (6 readings) then the hostess/host is FREE. Readings on a USB stick please add £5 (even for the hostess).

• You can mix and match the readings up to a maximum of 4 hours. All readings are one to one and confidential. For party bookings I come to you. I am willing to travel further than my normal 25 mile radius, but reading prices will be higher to cover travel costs. Please just ask.
For more information, please visit my Tarot Coaching page.
In fact if you are holding any sort of event and would like a Tarot Card Reader to entertain your guests, then please do contact me.

Contact Tim now! »
Back to Tarot Services by Tim Brooks »

Back to Tim Brooks, Tarot Card reader »
---
Copyright © 2021 Apricotsunset Ltd