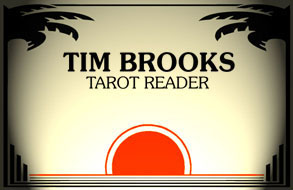 ---
Tarot Coaching
Would you like to learn to read Tarot cards yourself or improve your Tarot reading skills?
I have been teaching people to read the cards for 10+ years, first as weekly classroom courses and now as coaching sessions for individuals and small groups. The options are:
Tarot for Beginners
This is ideal for those with little or no previous experience. We use "The Rider Tarot Deck" and study all 78 cards, learning basic numerology, symbolism and the meanings of each card in the upright position. You will learn how to do one card, three card and the ten card "Celtic Cross" spreads for yourself and others. There are 4 x 4 hour sessions, usually about a month apart as you have to do homework and studying in your own time between sessions. There is a fully illustrated course manual and you get a certificate on completion.
Tarot Intermediate Course
This is a set of 4 x 4 hour sessions that deepens your knowledge of all the cards by looking at the reversed meanings, plus hidden Astrological, Hebrew and Qabalah connections. This is a follow-on to the Beginners Course or a starting place for those more experience readers who want a refresher course or to learn more about the cards, particularly reversals and some interesting spreads. In this course we expand the 10 card Celtic Cross by adding a summary card. You are also shown how to lay out and interpret the "A to B Spread", the "Shadow Spread" and the 34 card "12 month forecast" spread. Again there is a fully illustrated course manual and a certificate on completion.
Celtic Cross Masterclass
This is a single 4 hour session and is all about the Celtic Cross spread which I believe is the most useful spread and can answer most questions. The Masterclass takes you from a simple 10 card Celtic Cross with upright cards, through to an 11 card Celtic Cross using mixed cards with an overall summary card and then onto the most advanced Celtic Cross which shows you how you can improve upon the natural path if the spread indicates the conclusion isn't as good as you would like. There are comprehensive handouts. This session is only suitable for people who already have a good knowledge of the RWS cards including reversed meanings.
Personally Tailored Sessions
I also offer private half day intensive coaching sessions which are individually tailored to your needs. These sessions can focus on wherever you are on your Tarot journey and can help you make the next breakthrough. These sessions are usually one to one and there are appropriate handouts for the areas that we are covering. Whether you are a complete beginner looking to do most of your study and learning on your own or a more experienced reader maybe struggling with reversals, court cards or looking to learn new spreads and perfect your reading style/delivery then a coaching session could be just what you need.
Please click on the link below to contact me for details and prices if you are interested in any of these. As a guide one to one sessions are £30 and if there are small groups then it is £20 per person per session. At the moment all sessions are face to face and held either at my house in Emsworth or in the Portsmouth - Chichester area.
---
Copyright © 2021 Apricotsunset Ltd